Earlier we had analogue alarm clocks beside our bed. This helps us to wake up at the needed time. But when the technology advances the alarm shifted to our mobiles. There are so many alarm apps we can choose for your Android. of them I think the perfect alarm app is Turbo Alarm Clock.
Turbo Alarm Clock is a wonderful app that helps almost all of us. Normally we need an alarm to get up at the needed time. Sound sleepers want this kind of an app very much. But the app Turbo Alarm Clock is beneficial for the sound sleepers and for early risers as well. There are so many nice features about this app as an alarm.
Sometimes we need an alarm to remember about something. If we have to take our cake out from the oven after 30 minutes then usually, we are setting an alarm. This allow us to do any other work and also, we will be able to bake our cake without getting roasted. This is a simple example about using an alarm. But there are many more other benefits related to this app.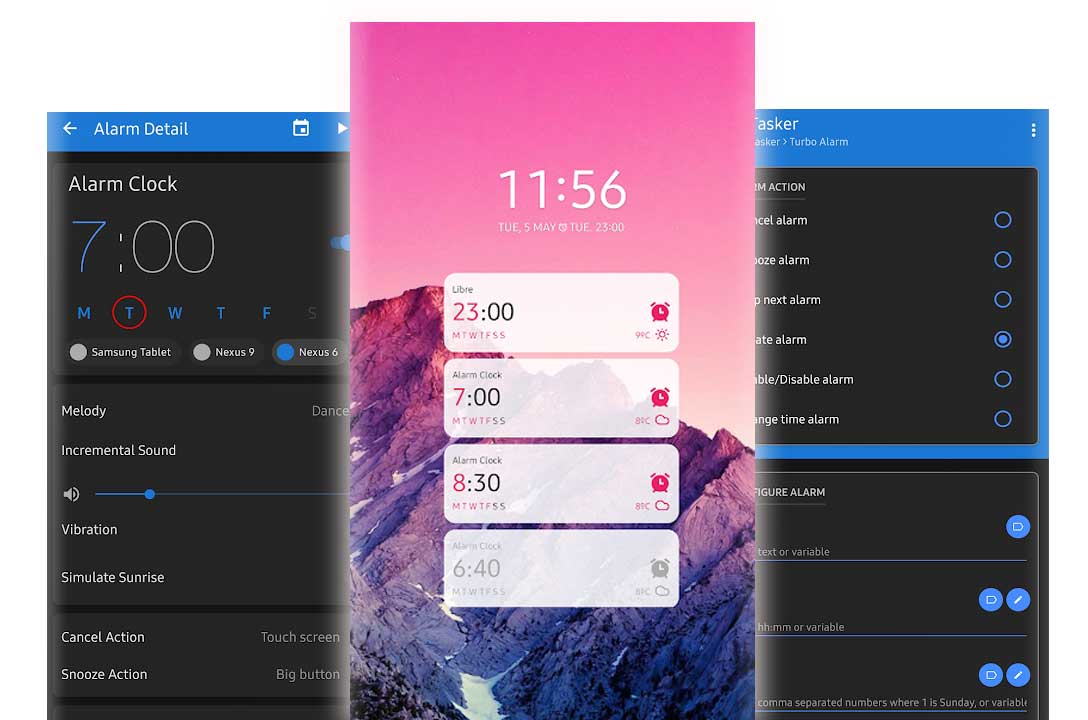 Features of Turbo Alarm
Assume we are using the alarm to get up at same time in every day. If we use the same ringing tone then we get used to it and sometimes we may not be able to get up also. But how about different tones in each day. Then I am sure we never be going to get up late. This app allows you to select a folder with different music and songs as your morning alarm tune. Then every day you will hear different alarm tunes making it easier to get up.
Then think that you need to get a day off on a particular day that you normally used to go for the work. Then, simply you can do a long press on the day off day and disable the alarm. You do not need to reset the alarm for the other days thanks to this option.
Also, through the app you can easily modify the next alarm without having to reset the alarm for the other days. Simply can-do changes to the needed dates only.
Moreover, you can set repetitive alarms and by using the anti-sleepyhead mode you can set a louder alarm to wake you up no matter though you are a sound sleeper.
There are some other options like security alarm which rings louder if you do not complete the task at the correct time, weather forecast feature lets you to adopt according to the upcoming weather and talking alarm, snoozing, vibrating alarm, are also some features of this nice alarm from a lot.
Download Turbo Alarm APK
This is the perfect alarm app for all most all of us and try it for free now. There are no nay ads also that pops up from time to time. A nice user*-friendly app that you must try in your Android.
Currently Turbo alarm does not available on Google play store. You can install this alarm app using AC Market and Amazon App store. If not you can visit official website.