AppVN is a Android App store like Google Play Store. This app store contain apps, games and other utilities like other app market places. Support all Android phones and tablets. This is not like other app stores. It is because AppVN uses different layout and different apps and games arrangement compared to others.
Using App store we can quickly download apps and games we want instead of searching it all around the internet. Other than that we can go through app store to find new and interesting apps and games. If you are app or game hunter then this app will be more useful when compared with other competitive app market apps like AC Maket. There are several reasons for that.
AppVN has its own collections. It is like "top 10 game collections" articles or videos you found on the internet.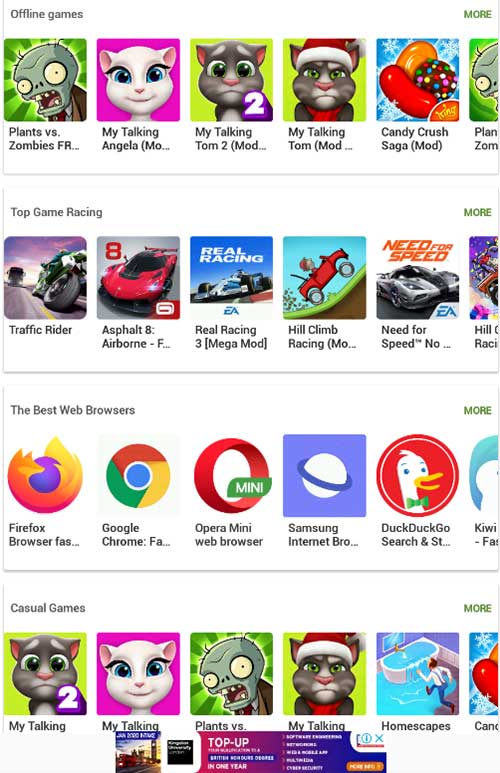 In collections you can find:
Offline game collection
Top game racing collection
Best web browsers collections
Casual games collection
Best video editor apps collection
Multi player games
etc.
There are more collections than listed above. You can find all those collections after installing this app. Those collections helps to find new apps you are looking for. For example if you want video editing software for your Android you can see best video editing collection. Instead of search and install any video editing app you can try best video editors and choose what you want. If you are using other app store you will receive all apps related to video editing. But you wan't be able to find which is better or best among all.
You can see all apps and games under categories if you want just like other app stores. Apart from categories there are some main categories in "Top Chart"
Top Hot
Featured
Top New
Top Download
Trending
Download APPVN for Free English Version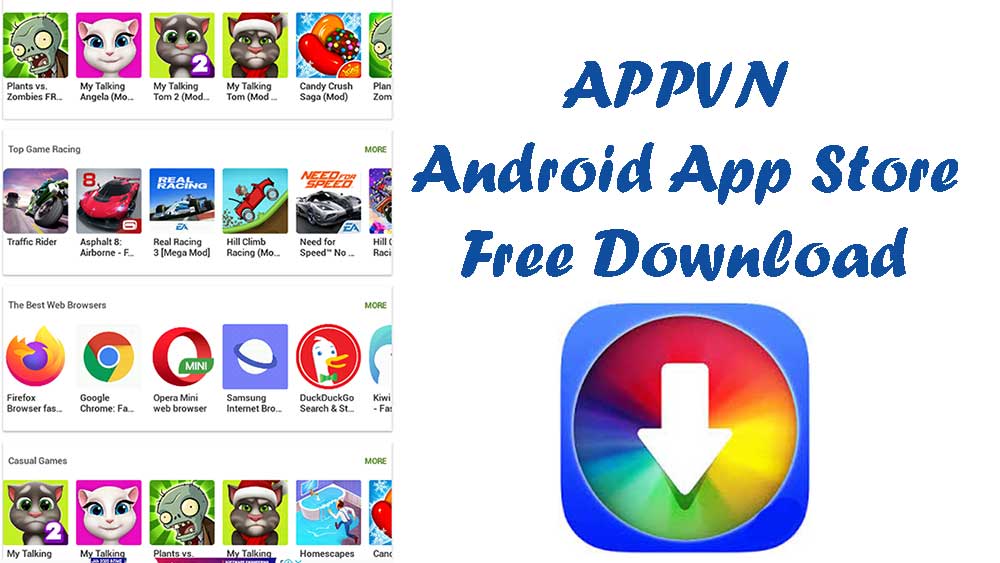 You can download latest version of APPVN from many sources like UptoDown, APKPure and Dialapk. Click here to download it.