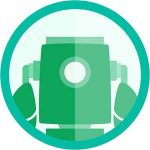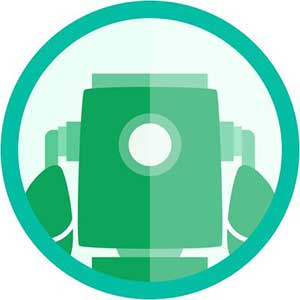 AC Market App
net.appcake
If AC Market app does not work on your Android phone or Tablet please use below alternative app instead. Happy Mod is also a Android app store with lots of mod Android apps and games for free like AC Market. Currently AC Market is facing issues. You can use below Android app store instead. Hoping better version of this app store that is compatible with every version of Android available soon on this year.
Installation of this App Store on Android will differ based on device, Android Version and etc. Click below link to if you are unable to install this applicaiton.
| | |
| --- | --- |
| Name: | AC Market Apk |
| Version: | v4.9.4 |
| Last Updated: | 26th March, 2023 |
| Size: | 34.1 MB |
| Category: | App Stores |
| Licence | Free |
| Root Required: | Does not require |
| Languages: | More than 20 including English (US) |
Update 4.9.4
More games and more friends.
Better app recommendation.
free download require your support.
many minor bug changes.
new icons and interface changes.
Update 4.9.2
More Games and More Friends
Recommended BingoCard
Better App recommended for you.
Free Download requires your support.
Many minor bugs have been solved.
Update 4.8.5
More Games.
More Friends.
Add MiniGame.
Better app recommended for you.
Free download requires your support
Many minor bugs have been released.
Update 4.8.1 and 4.8.2
Topic function online
Communicate friends all over the world
Free download requires your support
Many minor bugs have been solved.
Update 4.8.0
To see more friends in AC Market
Be able to submit your various software download wishes.
Bonus channel has been optimized.
Many minor bugs have been solved.
Update 4.7.6
Fix VIP users AD bugs
Improved UI
Fixed user get logged out error
Fix auto install
Fixed some UI bugs
Update 4.7.3
Fix Crashing problem
Update 4.5.6
Improved search engines and added popular search words.
 Update: 4.5.4 Release
Introducing ACM Share. You can share all your stuff with all ACM Users now.
Older releases and its information are removed since those are not longer available.
Expecting new version which is 5.0 near future. Hope to have good interface to with new Android.
New look and fast features of  this third-party Android app store make it best for all users. Free download and install any Android app, Android Game for free and enjoy on your Android phone or Tablet.
If you are wondering why the AC Market logo has changed do not worry it is the new logo designed for new AC Market released. New logo and user interface was announced with the version 4.0. New look and user experience will allow users to have much more easier using experience. You can download latest version of AC Market Apk from above download link for free.
Content
This Android app store keep updating its interface and features to provide better user experience. Constant updates to this app helps to work without bugs and errors. New features will be added based on Android OS updates. Provide faster and smooth experience on all devices.
Need for perfect Android App store has increased with the native support for Android applications on Windows laptops and Windows PCs. No need to rely only on Amazon App store for Android apps and games on your Windows. Now you can install AC Market on Windows to get your favorite apps and games for free.