Best movies and TV shows tracking app available for Android. Please note that this is not a movies and TV shows streaming app. You can't watch movies using this app. This app shows all most all the details you want to know about films and TV shows easily. You can find newly released, trending, popular and upcoming movies.
If you are a movie and TV series lover then this app will be more useful for you. You can know about awesome and best movies you like without searching the internet. No need to find best movie releases out there using the internet. This app provide all detail you want to know.
Features of Moviebase Apk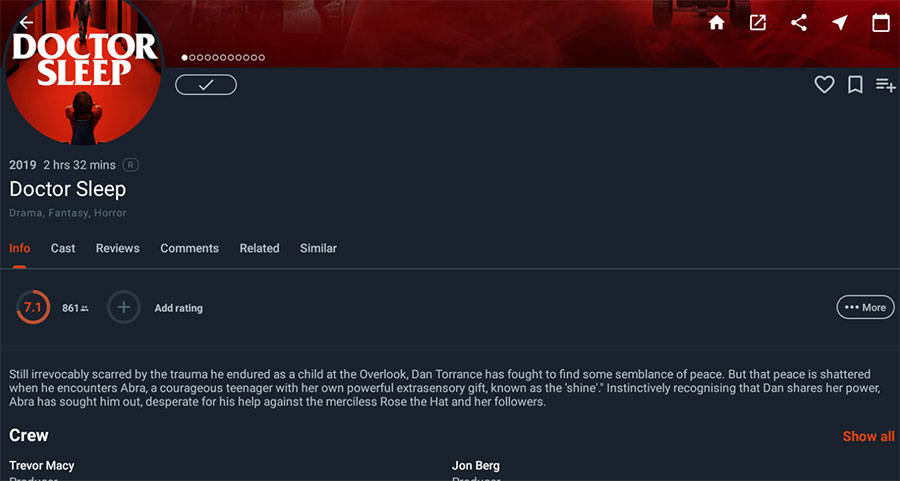 – Discover trending movies and TV shows
– Find new cinema program
– You can use calendar to find next airing TV time and episode dates
– Support Trakt.tv and TMDb
– Provide notifications on new movies and TV series episodes
– Filer movies using categories to find movies types you love
– Show Netflix originals too.
– Show information about movies like
* General information about a movie
* Cast
* Reviews
* Comments
* Related movies
* Similar movies
– Show all related movie trailers in one place.
– This app support over 39 languages
There are lots of features not mentioned here. Since this app is completely free you can install it from Google play store and find out those features by yourself.
Download Moviebase APK
Moviebase apk available on Google Play store. If you have google play store just search "Moviebase" or you can click below link to download via Google Play Store.
If you does not have google play store you can use AC Market app to download this app. One of the benefit of using AC Market is you can download the latest version of Moviebase and it will automatically update moviebase apk for you. No need to manually check and update the app. Note AC Market has the Moviebase mod or Moviebase premium version. So make sure before you download.
Open AC Market app and search "Moviebase". You can see moviebase appear below searched text. Click on it and press download download button.