Fortnite is one of the hottest and most trending game created like Pokemon Go. Fortnite received enormous popularity when it hits mobile market specially IOS. This game was more popular than PUBG at that time. Fortnite does not available on Google Play Store. When you search "fortnite" on Google Play Store it will shows "Not found" message instead of showing clones and fake fortnite games. It is because many people search "Fortnite" on Play Store and google does not want them to install fake games named as fortnite. Instead it is shows "Not Found Message".
Content:
Why Fortnite does not available on Play Store
You may think that Google Play Store removed Fortnite game from Play Store. Actually it is other way around. Fortnite was build by Epic Games. Before Android this game was popular in IOS, MAC and Windows. Epic games now use epic launcher to distribute its versions of fortnite instead of using Steam and other brokers.
First Fortnite was released to high end Samsung phones like Note9. Now it just support limited number of Android devices out there. There are several reasons that fortnite does not available on Play Store. Epic games does not want to pay Google 30% cut. 30% store tax is high where there is only 70% to cover developer costs, operating, supporting, advertising and more. Instead of increasing the in-app purchase cost they decide to sell this game directly without a broker. By doing that Epic games can offer this game at a cheaper price. By doing that epic games can increase their sales buy selling Fortnite to many customers.
Other reason is that Epic games want direct relationship with customers. So they provide Android version of the fortnite directly from their website. You may not able to find official way to download Android version from any other source. Since Android is a open source platform and there are lots of way to market this app. For IOS devices there is only one choice to use Apple App Store for IOS. Because IOS does not allow to download and install apps from other sources.
Where to download Fortnite official Game
You can visit Epic Games website using your Android phone and download it from there. If you have barcode reader on your Android phone visit below link and scan the code.
There are lots of sources out there to download fortnite APK. For example you can find Fortnite APK on AC Market app store too. Most recommended and safest way to use Epic games store to download Fortnite.
How to install Fortnite on Samsung Phones
If you have Samsung phone you can easily install fortnite Chapter 2. Please note that all Samsung devices will not support.
Step 01: Open "Galaxy Store" and search "Epic Games".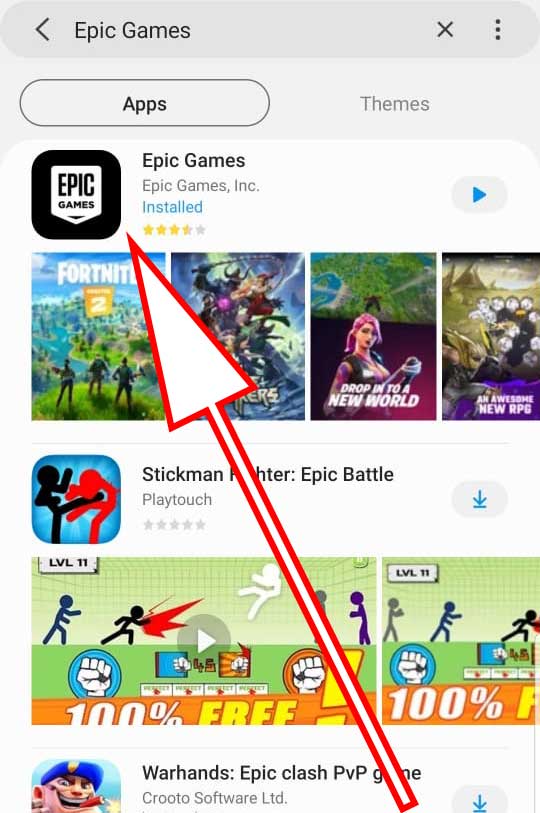 Step 02: Install Epic games.
Step 03: Open Epic Games after installation completed.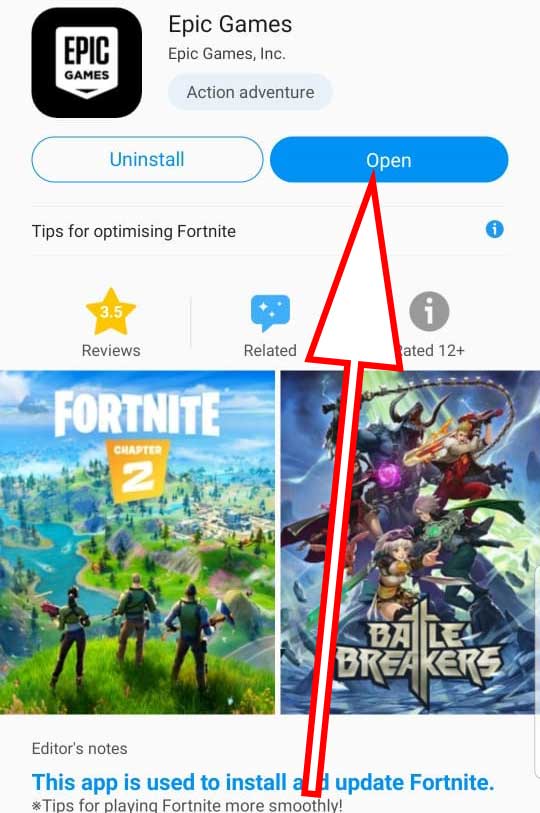 Step 04: There you can see several game banner like "Battle Breakers". Swipe till you find "Fortnite". Click on Fortnite banner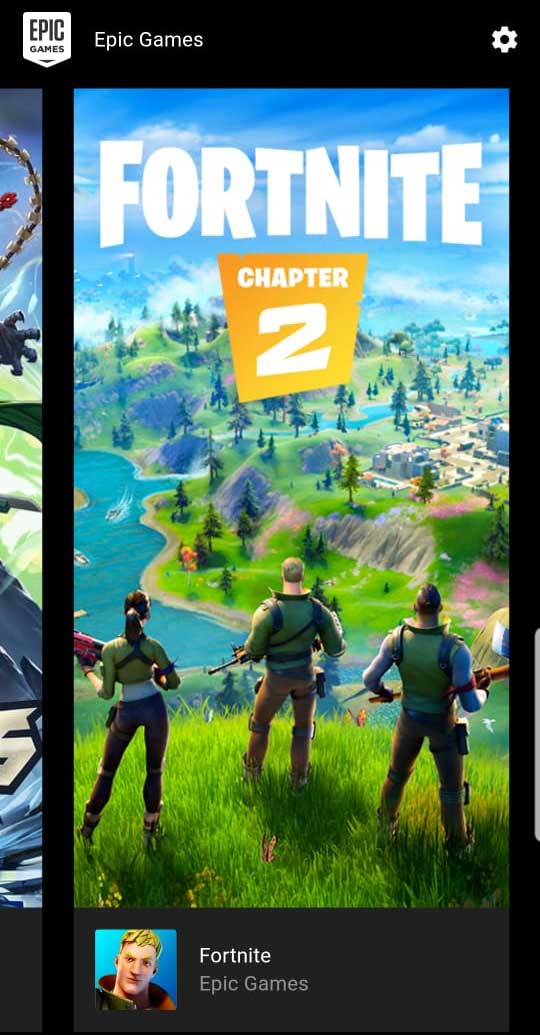 Step 05: Install Fortnite on your Samsung device.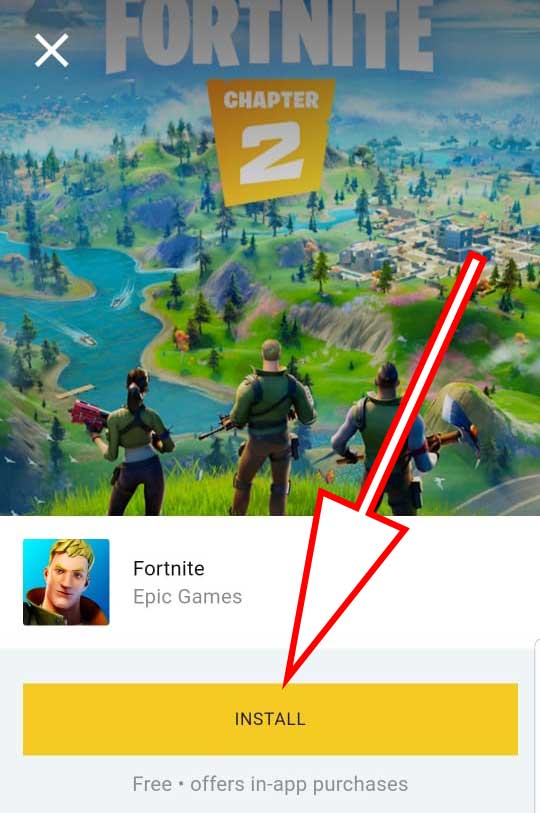 Features of Fortnite
– This app is free to download and play. Contain in-app purchases. How ever you can have tons of fun in without in-app purchases.
– You can build your own fort, gather required resources like wood, stones and fight to very end.
– You can play it alone and can join to a squal.
– Each games have players up to 100.
– Game all ways updated to provide better user experience
– Provide frequent update to introduce new cool features.
Install on any Android phone
You can install this game on any Android phone, regardless of Samsung phone. First download and install latest version of AC Market application. Click here to download AC Market. Once you done installation AC Market, open it.
Go to search and type "fortnite". You will see this game on that app store. Select it and install. This is a free to play game.
Suggested Apps