Is anyone looking for a new browser to have a newer experience? Then you can have Firefox Focus in your Android. It definitely helps you to have a better browsing experience than now. It aids you to have a superb private online experience. No need to use any addons and plugins to block trackers. Best available privacy protecting Android browser.
What is Firefox Focus?
It is the new web browser you can have in your Android. It protects your privacy. So, simply it is a privacy browser. Which makes room to browse the internet secretly from others. It is really simple to use. No heavy settings to follow here. The app does most of the things automatically. Moreover, the app is free.
What Firefox Focus do?
It allows you to have a safe online connection. We all know that most of the occasions the online users have to face to some of the problems. Our privacy is at a risk when we are behaving online. Third party can have access to our private data through various ways and means. It is now becoming a common issue. Hackers and trackers are abundant. So, we must know to protect ourselves from above threats. For that determination, Firefox Focus helps a lot.
Blocking trackers and hackers
If you get this nice app with you then no need to worry about hackers and trackers anymore. Because the app automatically blocks the hackers and trackers.
Delete your web history
This helps a lot to protect your privacy. Only you know what you did online. Any one other than you have no right to know what you did. To protect your privacy this is a great platform. No one can invade your privacy thanks to this browser. It deletes your search history including all the caches and cookies.
Remove ads
While we are surfing the internet and begin to watch a video there are plenty of ads that are disturbing you. It becomes very annoying. No need to worry still. Because this cool app blocks all ads for your convenience. Browsing internet for various purposes become very comfortable.
Faster browsing experience
All the above actions taken by the app really helps you to have a faster browsing experience. Without trackers and ads loading of the pages become quite light and easy. There by the speed of the browsing increases automatically.
Download Privacy Browser APK
FireFox focus is the best available privacy browser. This app available on google play store. If you have play store app on your Android phone or tablet open it. Search this app name and download it from there.
Click here to download via Play Store
If you are unable to download this app via play store you can use AC Market. AC Market is one of the biggest Android app store. First download and install latest version of AC Market.
Open AC Market and click on search icon.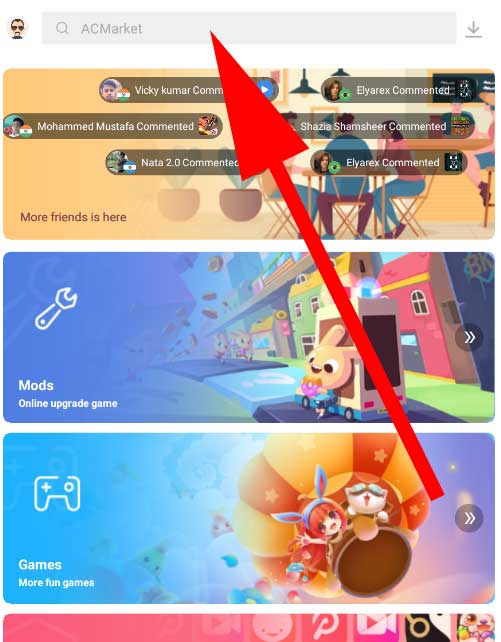 Now type "firefox focus". Select this browser app from search results.
Now click on download button to begin download.
Protect your privacy with this browser.