Johnny Trigger is one of the addictive simple Android game. This game falls under Actions category. Animations, shooting and movements are smooth. Nice graphics to match the game. Objective is very simple. You have to take down the underground mafia. No difficult objects that are hard to understand and complete.
2D forward moving action Android game. You can shoot others in slow motion with awesome actions. Each and every action is interesting to watch. Boss fights and new challengers included. This game is not challenging for many of you. Many can go through each and every level easily. Sometimes you may find repetitive levels.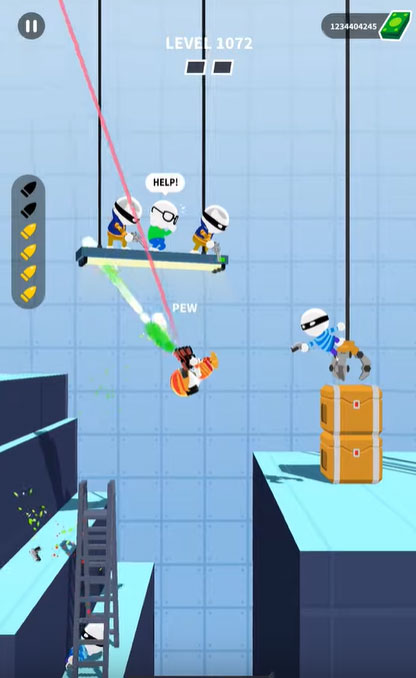 Many levels wan't take much longer to complete. Short time for level completions. You may find many checkpoints to on each level. When you pass each and every level more guns and outfits get unlocked. There are large amount of gun variations. You can customize your character by selecting your desired outfit and gun.

Since this game is so interesting and addictive many love to play this Johnny Trigger Android game. But we have some negative feedbacks too. This game is full of advertisements. For many Android game users it may take around 20 to 25 seconds to finish a level. End of each and every level there will be a video advertisement about 20 to 30 second long. If you are willing to play this game for a longer period of time, you may find those advertisements are so annoying. You can pay to remove those annoying ads. I already paid to get rid of ads. But still there are some video ads appear time to time. It wan't remove advertisement completely.
Download Johnny Trigger APK for Android
This game available on Google Play Store. You can download latest version of this game for free on Play Store. Click below download link to download
You can also download Johnny Trigger mod or Mod Money version from AC Market. Open AC Market app and type "Johnny Trigger". Now you can see mod version of that game.