Do you like how Google pixel phones looks like ?. You can get stock android experience or pixel styles apps and launcher on any of your Android phone like Samsung, HTC, Sony, Mi, One Plus, LG, Motorola and all for free.
PiePie Launcher – Omni Customizable Pixel Launcher free version contain ads and offers in app purchases. How ever if you like to have Pixel like interface those features are completely free. Purchases include some premium themes from PiePie Launcher theme market.
You can swipe up from dock to view all apps like pixel launcher. You can modify pixel looking launcher easily. You can tint the dock, contain circular style folders that everyone looking for. You can place new google widgets like pill, date and more easily.
Customization features of Pixel Launcher
There are tons of free customization features available with this pixel style launcher. It comes with Omnipotent Customization. Below listed some of the interested and main customization features.
– Easy home screen customization features like icon size, label style,screen layout, show/hide notification bar and etc.
– Home screen scroll effects. Contain 14 different scroll effects.
– Customize "all apps" layout, icon size, label style and more.
– Change dock icons, height, label styles, page indicator and more.
– Change folder styles, open animation, its color, opacity and more.
– Can apply icon packs and change icon shape.
– Contain 7 different gestures that can be customizable.
There are lots of unmentioned features of this pixel launcher. Feel free to discover them by yourself.
This a less power consumption pixel launcher that offer smooth experience. So it will help you to save your battery and work smoothly on this launcher.
Download Pixel launcher for Android Free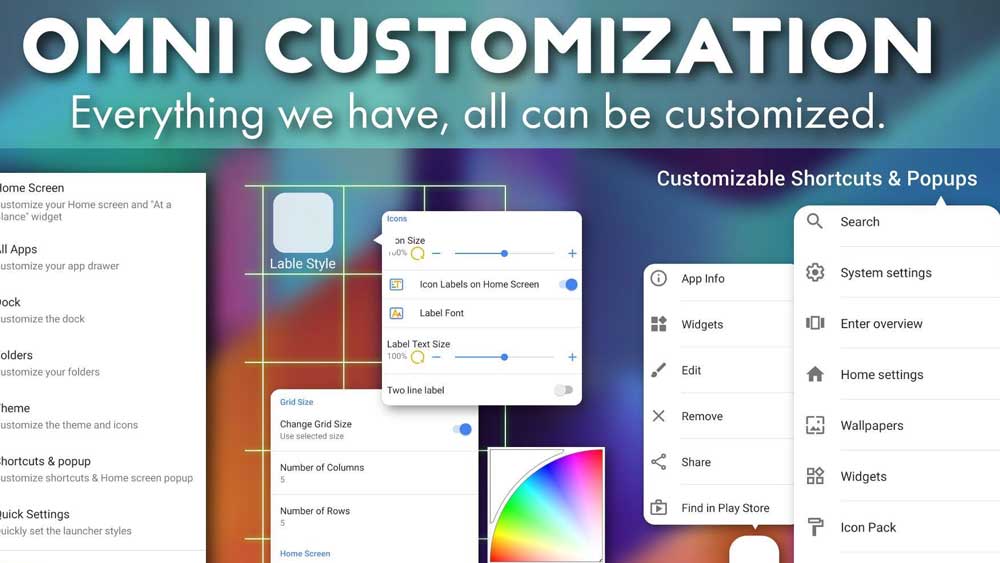 You may find original pixel launcher modified to work on any Android phone. But those launchers are full of bugs and not work well on every device. Instead of installing buggy and non smooth launcher it is better to go with pixel style launcher that offers same or better experience.
You can download latest version of PiePie launcher directly from Google Play Store. Click here to download latest version of PiePie Launcher.