AC Market is the best Google Play Store Alternative you can have. More than that AC Market has mod apps and games. AC Market contain all most all Android apps and games you are looking for. Specially mod apps and mod games. People tends to download mod apps and games to get rid of annoying advertisements and to install pro or premium apps for free.
Installation process will be differ for newer Android devices running 8, 9 and 10. Because unlike enabling "Unknown Sources" for all apps on older Android Versions, newer versions has to enable that feature app by app. Most other important thing is Google Play Protect tries to uninstall this app. It is because Android system does not like to have two Android app stores in one phone. Whatever the message you receive from Play protect just remember to allow or keep AC Market.
Content:
AC Market Install Process
Any one can easily install AC market on their Android phone. There is no quick way or easiest way. There is only one way of installing AC Market app store. That process will be described in detail. We are using Chrome browser to install AC Market app store.
Download AC Market APK
Open Google Chrome browser and go to below website.
https://www.acmarket-app.com/
Using above website download latest version of AC Market APK.
Allow Chrome to install Unknown Apps
Once download complete open it. You will receive message like below.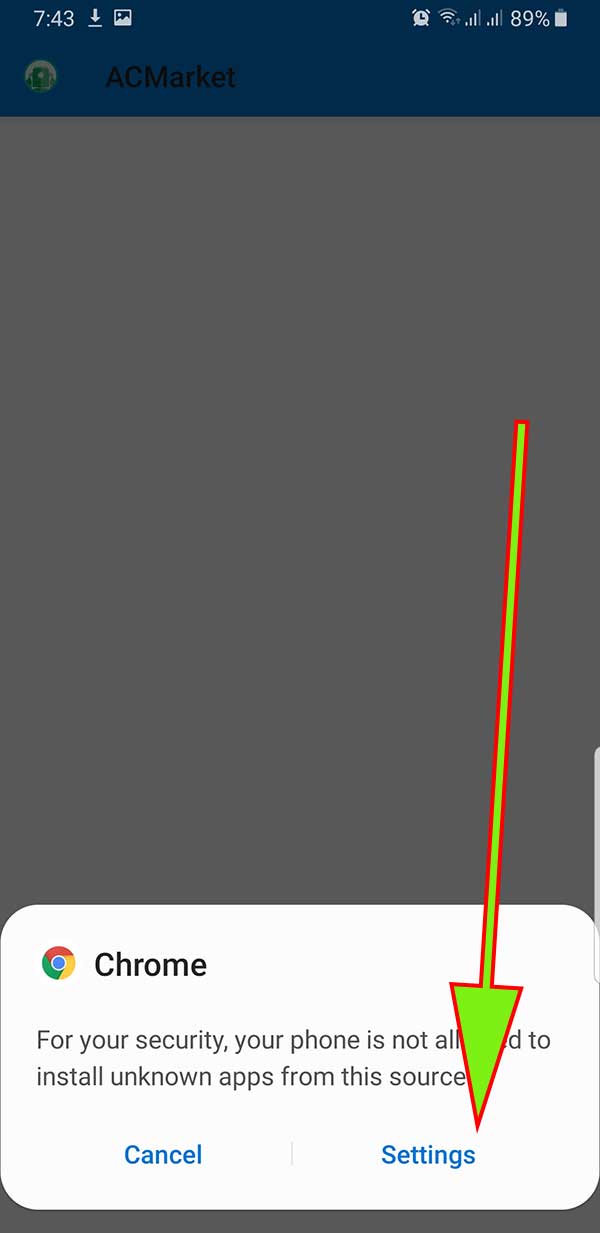 In newer versions of Android we have to enable "Unknown Sources" permissions app wise. That permission allows Chrome to install any Android app from other sources ( not from play store). Click on "settings". You will redirect to "install Unknown Apps" settings page. No need to find that page on Settings tab. Just allow Chrome to install unknown apps like below picture.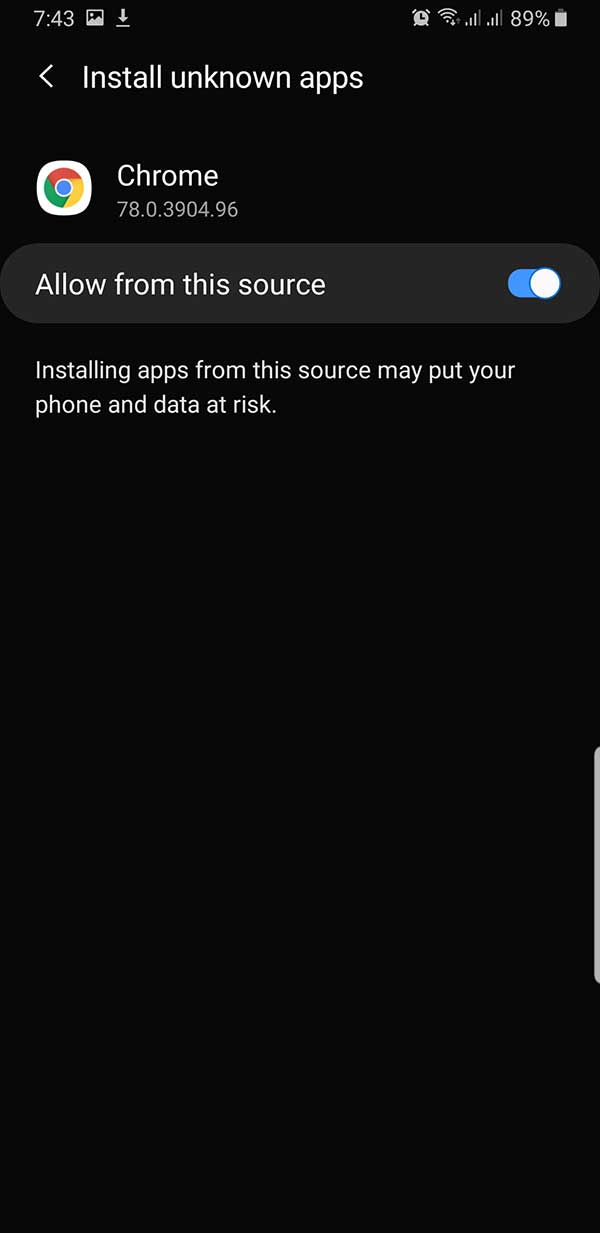 Pass Play Protect message
Still you are not allowed to install AC market. You will receive message like below.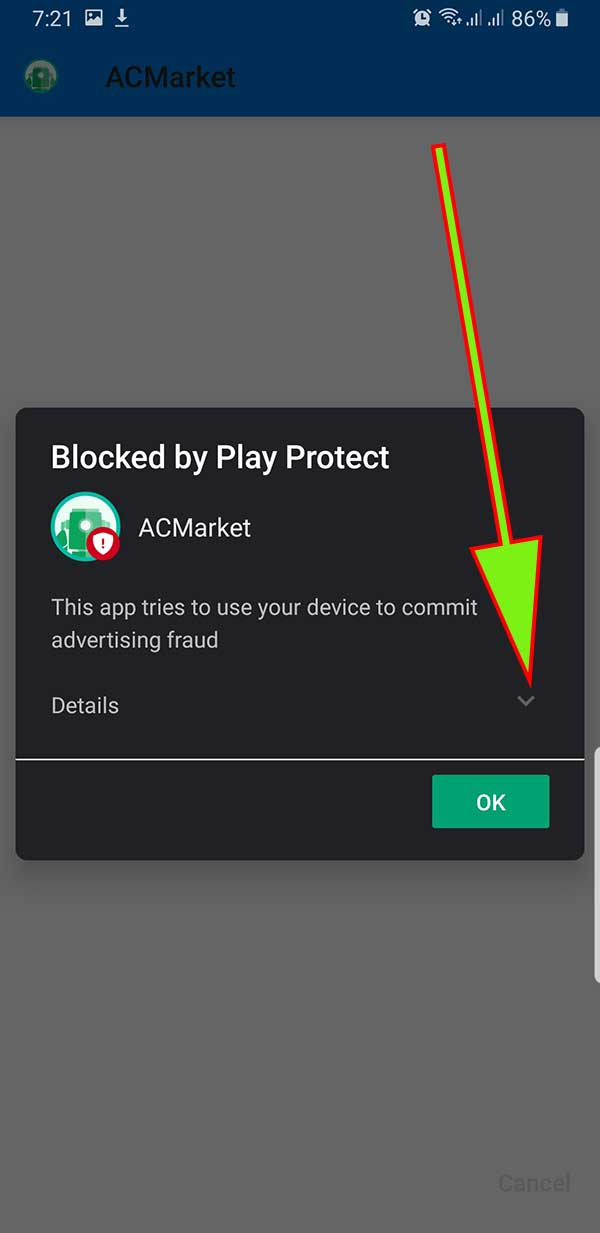 If you click "OK" installation will be canceled. In order to continue installation click on "details" tab. There you can see "install anyway" message. Click on it.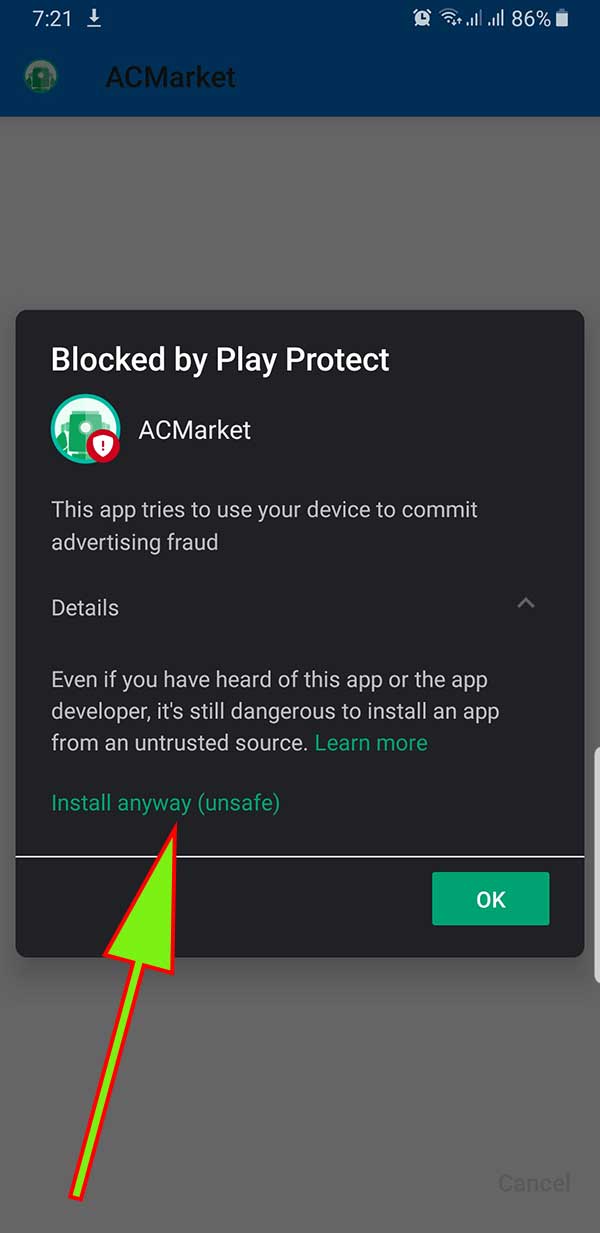 Install AC market
Now you will be able to install AC Market without any trouble. All those security measurements are taken to avoid Android apps from other sources.
Keep Installed AC Market
When you start to use this app you will receive messages to uninstall AC Market. Because Android system does not want to have another App Store. You will receive notification like below.


Click on that notification. It will open Google Play Protect warning message. There you can tell Google Play Protect to keep this app.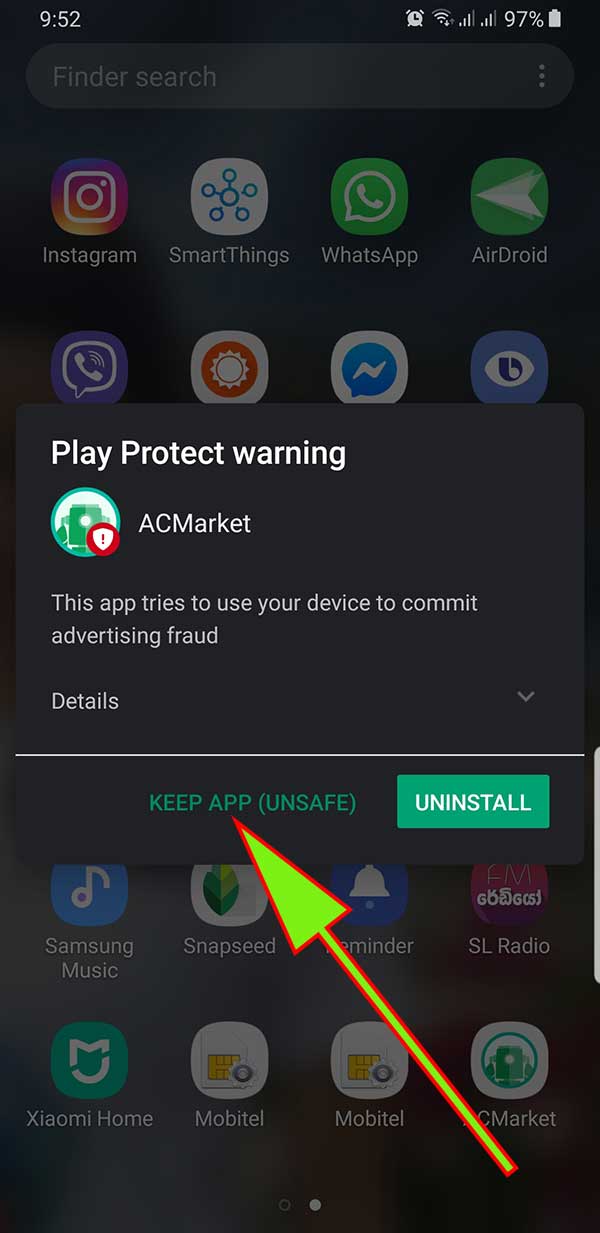 Enjoy AC Market App Store
Now you will be able to keep AC Market and install apps you want.