New AC Market small update was released with some minor updates. No much changes to user interface but you can see some icon changes. Version 4.8.5 was released in year May 4th of 2020.
4.8.5 Release
In Current Update:
Add MiniGame.
Better app recommended for you.
Free download requires your support
Many minor bugs have been released.
Pervious version VS 4.8.5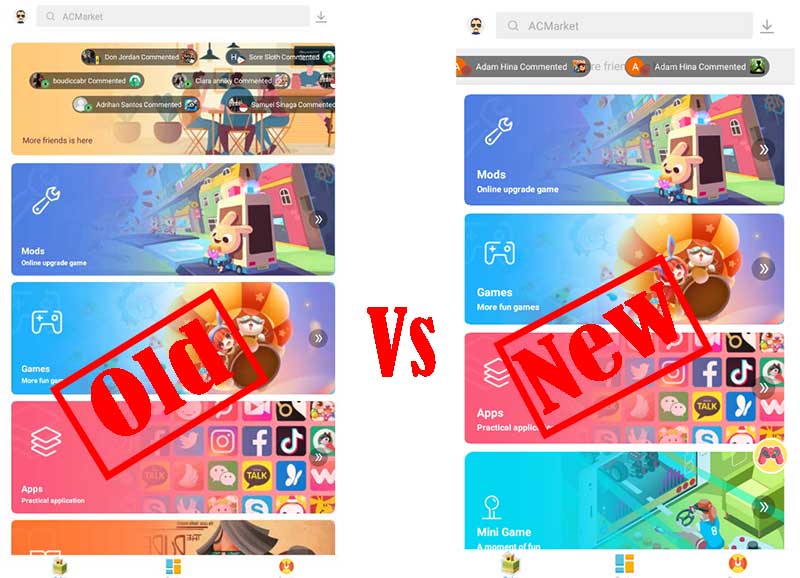 You can see clear changes in friends section. Instead of allocating or using full rectangular tile like previous this new version has row of friends moving. This is done in order to give more priority to app categories appear on home screen.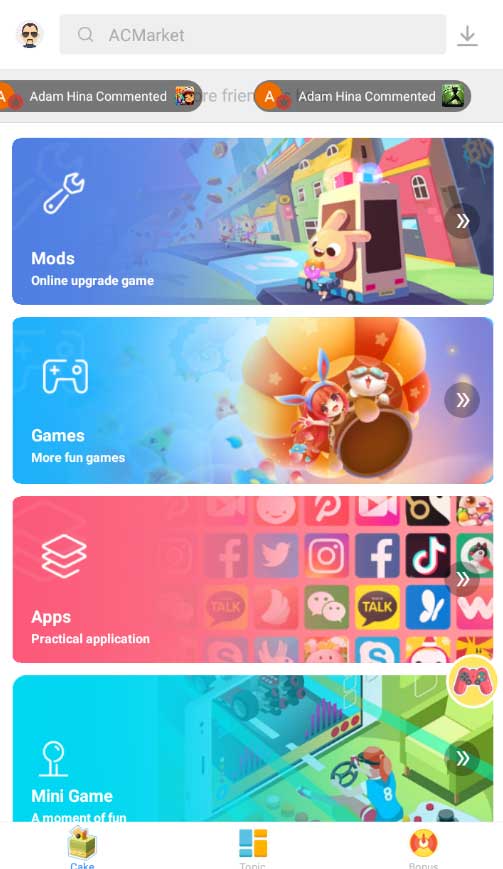 Click here to download AC Market 4.8.5 for free.